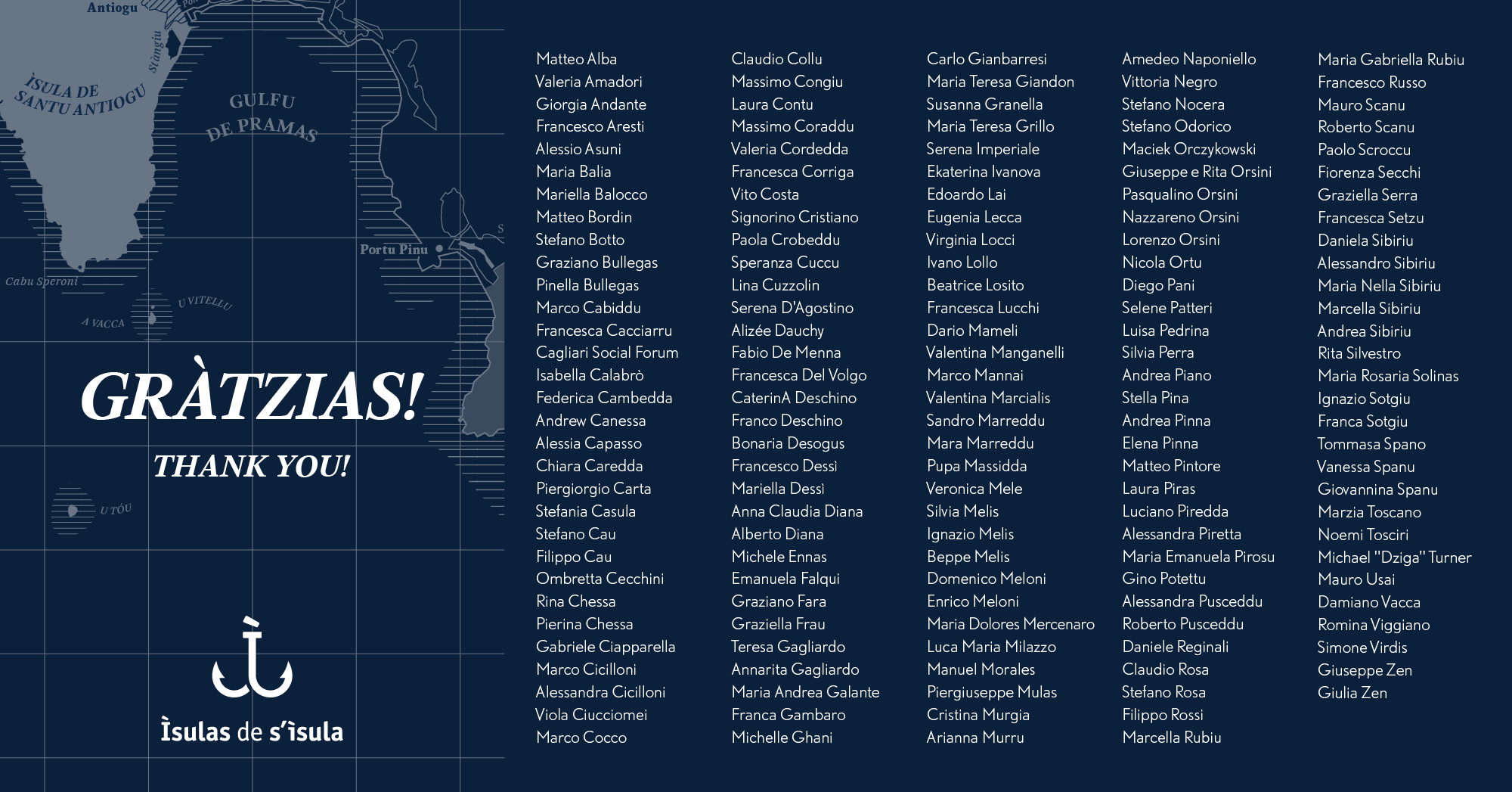 GRÀTZIAS MEDA! / THANK YOU VERY MUCH!
"Thank You" isn't enough. We send much love to our backers who supported the project during the crowdfunding campaign!
Soon you will receive your rewards. Please send us a picture of you and your reward: you may see yourself on our Facebook page!
Thank you for the support, the shares and for joining us in creating this film.
//
"Grazie" non è abbastanza. L'ultimo mese è stato un susseguirsi di emozioni e sorprese per tutti noi. Per questo vogliamo dedicare questa immagine a tutti quelli che hanno supportato la nostra campagna di crowdfunding!
Presto riceverete i riconoscimenti. Vi preghiamo di inviarci una vostra foto con i riconoscimenti: potrete apparire sulla nostra pagina Facebook!
Grazie ancora per il vostro supporto, le condivisioni e per averci aiutato a portare avanti il nostro film.